Byron Hatcher
Director, Realtor®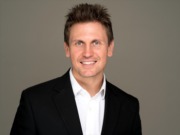 SOARS Top 2000 Realtor in the State of Tennessee
2019, 2020 Best of Franklin Award Winner
2021 Featured Top Agent - Top Agent Magazine
I graduated with a Bachelor's Degree and a minor in Economics from Armstrong Atlantic State University in Savannah, GA (now part of Georgia Southern University). My family and I were active in sports! After winning a state championship my senior year at Calvary Baptist, I received a baseball scholarship to pitch for Savannah State University. I ended my pitching career ranked in several NCAA categories with a win against 10th ranked Florida State before transferring to focus on my education. 
I've always enjoyed working with young people, having led worship and helped with several church youth groups. I've coached both baseball and football at the high school and elementary school levels, and mentored several young musical artists before moving to Nashville to begin a career in real estate while continuing to write and produce music. I've performed all over the southeast including several venues in Nashville and Franklin. I was nominated for "Best Rock Album" in the 2013 Georgia Music Awards. I've been a musical guest on the Style Network television series Ruby too, which aired from 2008 to 2011. I have a huge passion for helping people, and I get to do that every day in real estate by helping people find residential and commercial properties of all types! I'm very blessed. I enjoy doing market research and producing real estate news that people can use to make informed decisions on real estate purchases. I also believe in treating everyone like family. I was raised by two great parents that taught me right from wrong, and to treat others as I'd want to be treated.
That being said, I'd love the opportunity to work with you. Feel free to call or text me directly on my cell phone if you'd like to see a property. 
LICENSING IN TWO STATES:  THE GOAL
I am currently licensed in both Tennessee & Georgia. I'm also actively pursuing licenses in South Carolina and Florida. I'm working on attaining my Private Pilot's license with Murfreesboro Aviation to have the flexibility to fly freely to each state where our teams are located to train and become a part of the development in these cities. This includes both the development of people, and of real estate.
Development is something that I am extremely passionate about. This includes the development of people and real estate. Helping schools produce more college degrees, helping Agents become more professional and experienced, and instilling positive real estate growth in areas that have potential. The Home Expert brand will eventually become a pillar for positive change, as we strive to impact local communities in the best way possible.